I know it is tradition for mom blogs to post pictures of the babies nursery. well, i am sharing my room with my little baby boy... so i wanted to share OUR room. I have completely changed this room from how it looked before Laken. it was green and orange and had little birds here and there. when the x moved out.. i decided that it was time to give a face lift to my entire place. so i have decided that i will share my whole house with you, but in segments.
BEFORE
and this 2nd one is during. my brother tore down more wall to make opening of my closet bigger. very sweet of him.
and now here is
AFTER:
that little thing on the bottom right corner is a co-sleeper where laken has been sleeping. during the day he'll sleep in his crib or the pack-n-play at nana's.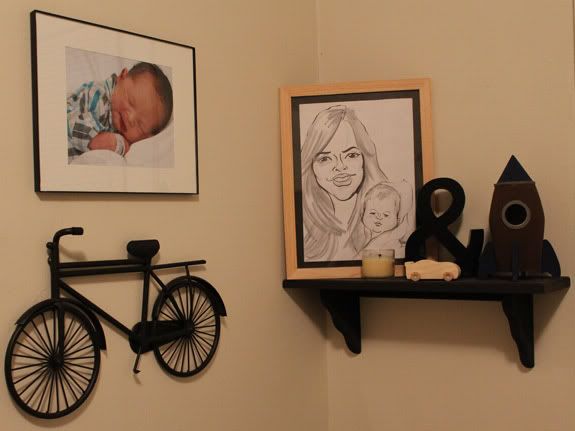 thats little man's hospital picture. i couldn't be the mom that didn't get the hospital picture. the character was made for us in san antonio when he was a little over 2 weeks i think.
bed spread from urban outfitters.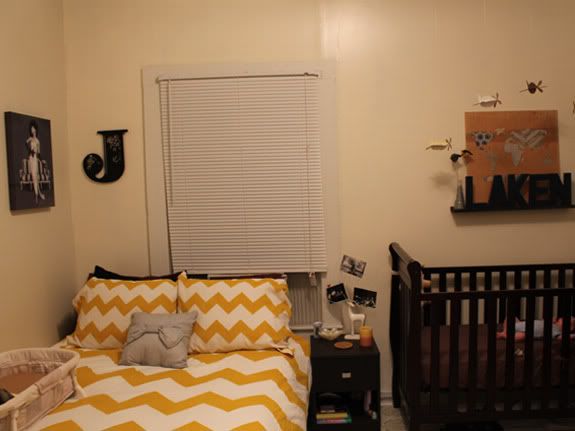 just to show his side and my side... however we collide. the black and white stripe pillow i made. i saw a picture online and had to do it.
lake's corner.
world map is the art piece in the back that i made. i also made the little airplanes that are floating. i saw a picture on etsy while searching for mobiles. it was one of the last things i did... i was scary close to my due date so i didn't want to risk ordering it and getting it after his arrival... so i made them myself. i also made him his blanket that is hanging on the side of the crib. i ordered the fabric online... i wanted something to match my spread.
the things i made for him.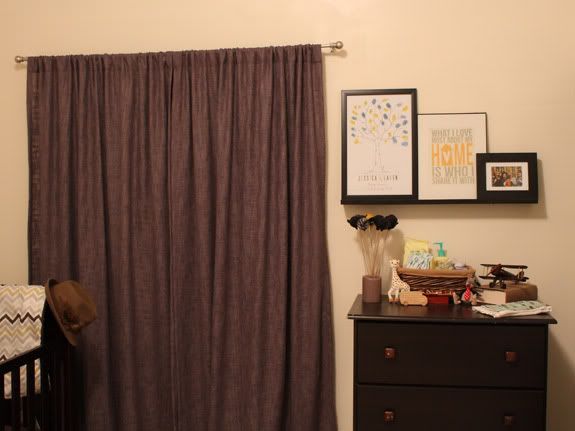 the new closet. instead of putting doors up i decided to use curtains... less noise while the baby is sleeping and to give us more room (so the doors wouldn't hit the crib). i like the way it looks.
the middle picture frame is going to be changed out eventually... i made a print that i turned out not particularly liking so i just put this filler in. however... the saying is so true. the picture to the right of it i was going to put in my living room and replace it with the picture of lake and i at the hospital.
i broke down and bought the sophie the giraffe. i hope he loves it as much as mommy's say their children love it.
well that is all folks! there is actually one more wall. well its more a quarter of a wall, but it isn't quite finished... once i get that project going i'll be sure to post it up here.
laken has started to get in a better with semi-self soothing. i've been able to put him down and he has been able to take that time for himself without fussing. i just got back from austin today, and i hope that we can start working in a routine. i don't expect him to follow it, but i just want to start slowly establishing one. and in that routine will be more time spent with my blog and reading others. i miss doing that. i miss you guys who still do follow me. until next time. good night. :)